BOYS IN TOWN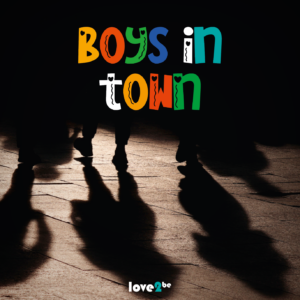 BOYS IN TOWN
Better ground your daughter
Better ground your wife
They'll scream with laughter
We're here alive!
Better close your window
We come your way
Send up a prayer
Be sure we'll stay!
BOYS IN TOWN 4x
Don't try my patience
Show me your heart
Come feel the power
Don't stay apart!
Let's rock together
We won't be wrong
Let's rock together
The feeling's strong!
BOYS IN TOWN 4x
So you get the message
Right from the start
And you get the power
From our heart!
We're gonna raise you
Won't get enough
The sun shines brighter
From up above!
BOYS IN TOWN 4x