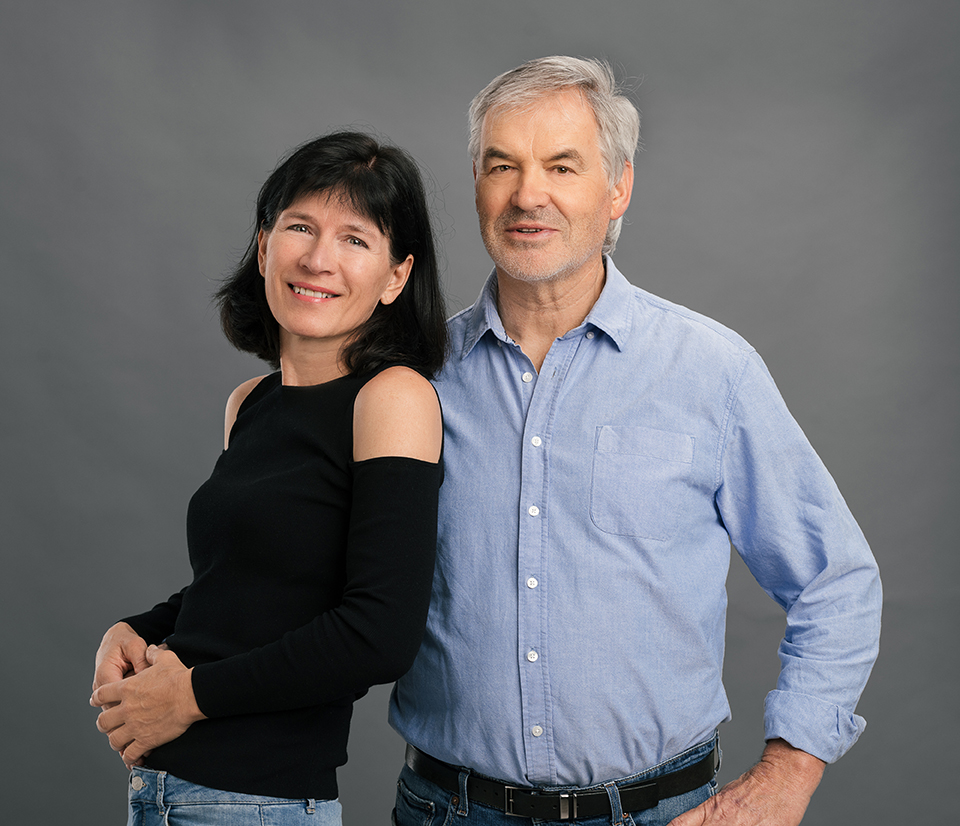 Love2be, the music project initiated by Birgit and Walter Weber. Their music is mentioned to be a homage to the old heroes of Rock'n Roll. A homage to the powerfull sound and the pushing effect that comes with Rock'n Roll every time you listen to this kind of music.
Walter grew up with Blues and Rock'n Roll. Collecting english music magazines and vinyl records. Since the 60's. He started to play bass and guitar in he early 70's in a Jazz and Bluesband.  He loved the magic moments on stage. To feel the power together with the audience. For his head was so full of music he started to write and performe his own songs with his Rock band. They had giggs in Austria, Germany, Liverpool, Stoke on Trend, Birmingham, Conway and London.
So far the musical world of Walter was in perfectly order, when he met Birgit coincidentally. Birgit started to play guitar when she was nine years old. She went through a classical education and played in a big band. So to speak she came from the dark side of music in Walters point of view. Therefore they did not intend to go a musical way together when they first met. So she started to support Walter by anwering interview requests and other organizational tasks.
One day he asked her to write the lyrics to a new music idea. Just one try. This was a real challenge for her because she had to open her mind for the intention, the emotional meanings of Walter's musical idea.
Challenge accepted
Birgit discovered her passion for writing the lyrics to his song ideas. In the meantime she writes the lyrics for other musicians aswell.
This musical field of tension between Birgit and Walter became a very powerfull basic to establish their own musicproject Love2be in 2017.
Up to now they have a huge number of songs waiting to be released.
From 2018 until 2020 they loved to play with their band. To feel the atmosphere and the enthusiasm of the audience is the best feeling and feedback you can get. So great that they had this time!
Beside of that they write songs for other bands.
BURNING LIKE A FIRE ist he latest release of Love2be.  A very personal EP. The spirit and power of good old Rock'n Roll covered in the new today's sound.
Songs with power and strength to encourage the people to follow their dreams, to make a better version of their lifes.
Enjoy listening to our music
Birgit & Walter